| 2013/03/12 17:00 |
welder
| Via Original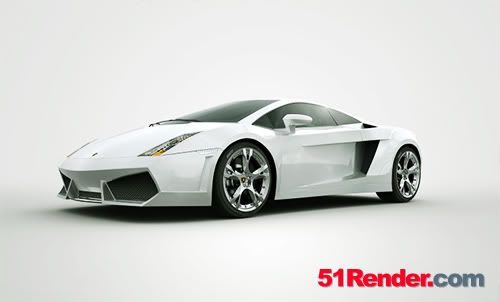 KeyShot is the key to amazing shots ... in seconds.
Communicating early concepts. Trying to make design decisions. Creating marketing and sales images. No matter what you are trying to do, KeyShot breaks down the complexity barriers of creating photo-realistic images from 3D models. Faster, easier, and more amazing than ever before.
KeyShot is EASY
KeyShot doesn't require any expertise. KeyShot has 6 buttons rather than hundreds of parameters, options, sliders, and adjustments found in traditional rendering programs.
It is the perfect tool for anyone who is or wants to get involved with 3D data: Industrial Designers, Mechanical Engineers, Marketing Professionals, Photographers, CG experts - you name it.
KeyShot is FAST
Rather than playing with many, many parameters and waiting for the result, KeyShot allows you see results at the same time you make changes.
Using all of your computers processor power KeyShot delivers stunning images of your 3D data. The more processors you have, the faster KeyShot gets!
And no matter whether you are on a PC or Mac, you never need a special graphic cards nor any dedicated drivers. It just works!
KeyShot is AMAZING
KeyShot features the only rendering engine that is certfied by the CIE (International Commission on Illumination).
Using scientifically accurate materials, real world lighting, KeyShot delivers the most accurate images in a matter of seconds.
And when you combine the 3D scene with a photograph, you can create amazing results that you may have never thought of before.
KeyShot 3 Presents...
KeyShot 3 includes the largest amount of customer enhancements and feature requests introducing an all new animation system, over 300 new materials and 20 new lighting environments. This release of KeyShot focuses on four main areas:
Ground-breaking animation system bringing a new level of 3D visualization to the product design workflow.
Enhancing user experience with a completely updated user interface and smoother workflow options.
New tools extending the capabilities of KeyShot to be used throughout the entire product development process.
Increasing the options available to users for importing and interacting with the most file formats on PC and Mac.
The top enhancements for KeyShot 3 incorporate new capabilities across every area of the KeyShot experience, from the the user interface and animation system to improved model and material interaction.
KeyShot™ 3正式发布,增加了全新的动画系统,以及对材质及灯光预设进行了全面的升级。