| 2011/04/07 22:00 |
welder
| Via Original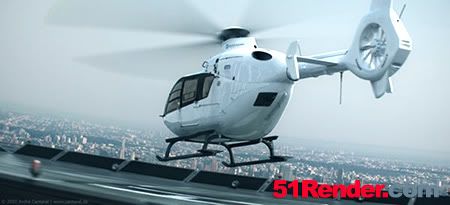 finalRender SP2 Available Now!
cebas Visual Technology releases SP2 for its leading 3ds Max core rendering engine Today, cebas Visual Technology Inc. released its Service Pack 2 (SP2) update of finalRender. The latest release includes many easy presets that run extremely fast and readily create outstanding results. This allows first-time users to quickly get up to speed with finalRender without having to first learn its many features and ways of adjusting them.
finalRender 3.5 and 3.5 SE SP2 Improvements for Current Users
The widely used Global Illumination settings and Harmonics GI have been accelerated yet again, while the Harmonics GI pre-filtering algorithm and rendertime interpolation have both been optimized. Saving and loading of finalRender setting also include new controls and features. In addition, finalToon now includes standard 3ds Max Visibility Track support for fading lines in and out.
Another new feature allows the info stamp to be saved to a fR config file. GI solution options are no longer saved in these files. A rare situation involving possible light leaks in Harmonics-GI has been addressed. Handling defective mesh data in the rendering core has become significantly more stable. The shadow calculation code has been improved to avoid "terminator artifacts" and the Details Detection feature offers new "Screen Distance" modes.

CEBAS FinalRender R3.5 SE SP2 For Max2009-2011 (X-FORCE破解版) 下载 Download