| 2011/07/29 12:43 |
welder
| Via Original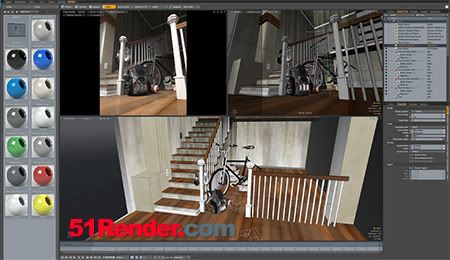 modo Features
Go beyond the traditional 3D workflow to an immersive creLuxology modo v401 SP4ative environment.
modo 501 delivers the next evolution of 3D modeling, animation and rendering in a single integrated and accelerated package for the Mac and PC. More than just a collection of features, modo is a truly elegant combination of technology, performance, and refined workflow.
modo Modeling
modo has the fastest, most advanced polygonal and subdivision surface 3D modeler anywhere. modo's flexible modeling tools are ideal for precision modeling of mechanical and architectural designs, and for freeform organic modeling of virtually any shape. Integrated sculpting tools work alongside traditional modeling tools to offer a superior modeling experience.
modo Painting
modo's paint tools provide one of the most natural painting experiences in 3D. Multi-threaded performance, a refined user interface, world-class tools and the ability to paint directly on any image in the Shader Tree make painting in modo a breeze.
modo Rendering
modo's world-class renderer cranks out stunning images and rock steady animations—with physically-based lighting for natural realism. It's incredibly fast and fully multi-threaded. Render across a network of Macs and PCs at ultra-high resolution.
modo Animation
modo is ideal for creating walkthroughs, product assembly animations or motion graphics of all kinds. You can vary the properties of any item in modo so that it moves or changes its appearance over time. Or import animations from other 3D software and render them out in modo.
modo Sculpting
Sculpting is built right into modo. This means you can use sculpting tools right alongside traditional modeling tools—all in a true 3D environment. This changes modeling forever.