| 2010/06/09 22:28 |
welder
| Via Original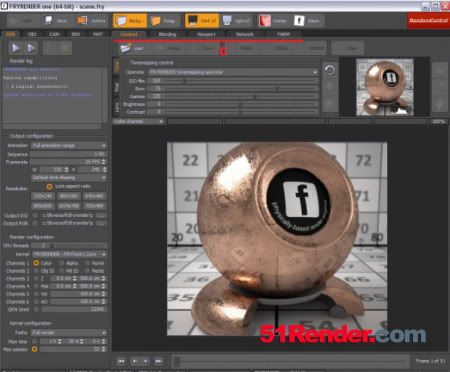 Fryrender is the physically-based light simulator developed by RandomControl. It is a photo-realistic render engine where all the elements involved in the generation of the final image (materials, lights and cameras) are based on physically accurate models.
On fryrender, when you hit the render button, a simulation of the real behavior of light happens inside. Because of this, it is possible to achieve hyper-realistic results with minimal effort.
fryrender acts as a render manager which is fed the input scene by a plugin hosted in your modelling app of choice. The 8 modelling apps listed below are supported.
* 3D Studio Max
* Cinema 4D
* Rhinoceros 3D
* SketchUp
* Maya
* XSI
* LightWave 3D
* Modo

Fryrender 1.5 (32/64Bit)
X-force Cracked 下载
Download