| 2010/05/25 15:25 |
welder
| Via Original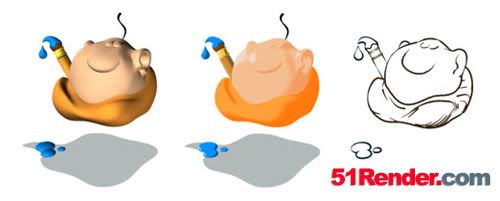 Illustrate!是一个非真实性-卡通渲染器,5.5新版本开始支持3dsmax2009,同时对不少功能进行了增强及优化并修复了不量的Bug!
Illustrate! is the market-leading cel and illustration renderer. This latest version includes a completely new Flash rendering engine that provides many advanced rendering features including shading and support for intersecting objects.
General
Designed for complete compatibility with 3ds Max 9.0.
Improved speed and accuracy of hidden line calculations.
Object visibility affects the opacity of the rendered object and its lines.
Exporting and importing of Illustrate Artistic Libraries now functions correctly.
Fixed bug when cloning Styles.
Resolved issue where users don't have to have administration privileges to authorize the plugin.
Several outstanding issues resolved.