| 2012/10/25 20:55 |
welder
| Via Original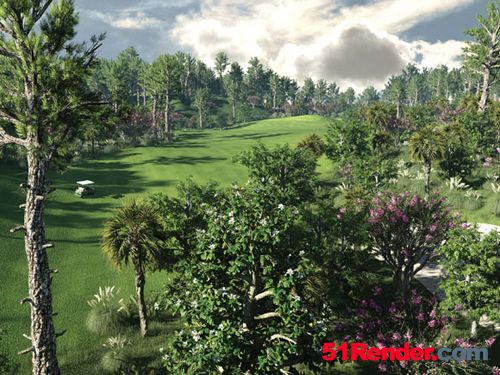 About SpeedTree Cinema 6
SpeedTree Cinema delivers a unique procedural + hand modeling approach that lets you create exactly the tree or plant you want, faster than ever before. Start with our large species library (all of which is yours with a Cinema license) or upload your own leaf or branch models and textures. Export as a mesh with baked-in wind animation via point cache, then bring it into your rendering package of choice.
SpeedTree Cinema is available in 32- and 64-bit versions available for Windows, and for the first time, Mac and Linux.
Features Include:
Artists can take full control with the SpeedTree Modeler – it handles both ultra-realistic and impossibly stylized trees.
The Complete SpeedTree Model Library – hundreds of species and thousands of high-quality texture maps at your fingertips.
Export to a variety of popular formats including FBX and OBJ. Your trees will come across to Maya®, 3ds Max® or other apps perfectly intact, including normals and UVs.
Export wind animations via point cache or do it manually with the provided skinned skeletal data.
Save time with procedural modeling, or get exact results with hand drawing.
Use our built-in world builder to quickly place thousands of trees, then export their transforms in a simple ASCII format.
FBX Processor scripts for several popular 3D packages including 3ds Max and Houdini, that let you render your trees faithfully in third party apps. World building scripts are includied for getting whole forests over too.