| 2008/04/27 16:29 |
welder
| Via Original
MentalRay Architectural Materials3 (精品MentalRay建筑材质3)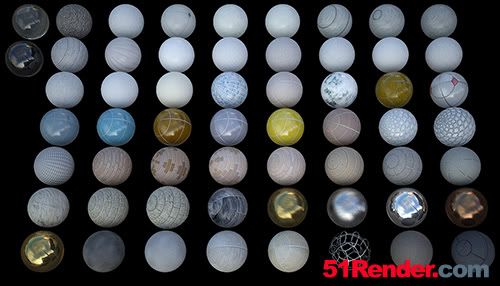 A while back I started creating a mental ray collection of A&D materials based on the architectural bitmaps that ship with 3dsmax. There are 80 "architectural" A&D materials in this collection.
Max9 Architectural A&D material collection (click to enlarge) *not all material shown*
Note: Unzip the .mat file into your materiallibraries sub-folder (or wherever you want), then open it with the material editor.
收集了80个建筑相关的mentalray材质,所有贴图文件来自3dsmax9自带建筑材质。

MentalRay Architectural Materials (精品MentalRay建筑材质) 下载 Download